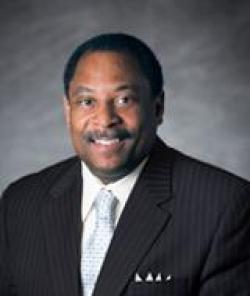 Mr. Matthew Butler
Airport Commission Chairman
Airport Commission Chairman Matthew Butler is a resident of Baton Rouge, LA. Mr. Butler is employed with Atlas Technical Consultants and serves as Vice President of the Louisiana operations. He has held several senior level executive positions throughout his career, including Vice President with Jacobs Engineering and Senior Vice President for the Shaw Group/CB&I. He received a Bachelor of Science degree from McNeese State University in Environmental Science and a Master of Science degree from Southern University A&M College in Environmental Chemistry.

Mr. Butler is a proven leader and supporter of many social, civic, and charitable organizations throughout the community. He currently serves on the Board of Directors for the Coalition to Restore Coastal Louisiana, Young Leaders Academy, Lambda Kappa Kappa Foundation and has held memberships in several other local and national non-profit agencies over the past 25 years.

He firmly believes the Baton Rouge Airport District must be the driving force for advancing and maintaining an exceptional quality of life for the people throughout the Parish. The Airport should continue as the anchor for economic development within our region and the State. Mr. Butler is honored to serve on the commission and engage with the community. He continues to work close with his fellow commission members to make the Baton Rouge Airport one of the greatest transportation and logistics hubs across the Southeast.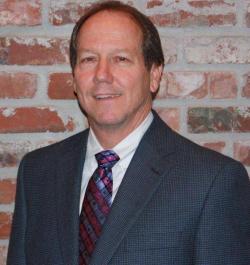 Mr. Johnny Fife
Commission Vice-Chair
Commission Vice-Chair Johnny Fife was born and raised in Baton Rouge, and is a graduate of Baton Rouge High School and LSU with a bachelor's degree in Construction Management. He is married with three children and four grandchildren.

He has been in the industrial and commercial construction business for over 30 years, and is the owner of The Arkel Constructors group of companies which consists of Arkel Constructors, a Baton Rouge-based construction company; ACI Facilities Management, a commercial building maintenance company; and Derashnie Enterprises, an intermodal trucking operation. Mr. Fife is involved in several different civic and charity organizations, primarily in the support of medical and cancer research.

In regards to serving as a Baton Rouge Metropolitan Airport Commissioner, Fife stated, "I feel that the success and growth of the Baton Rouge Metro Airport are important to the continued economic development of our city. The airport property encompasses a great resource for real estate with significant development potential that can bring substantial building and employment opportunity to our area. I hope my experience in the construction and development industry can aid in the continued growth of this facility."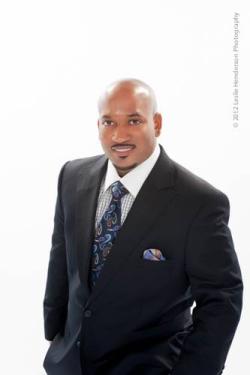 Mr. Cleve Dunn, Jr.
Airport Commissioner
Past Commission Chairman Cleve Dunn Jr. is a life-long resident of Baton Rouge. Raised in North Baton Rouge, he graduated from Capitol Senior High School and attended Southern University and A&M College. He received his Bachelor's degree in Business Administration from Southern New Hampshire University.

Mr. Dunn is the CEO/President of Dunn Enterprises which manages a diverse project portfolio including real estate investments, logistics, entertainment, and the arts. Mr. Dunn is a sought-after business and political consultant, providing expertise and analysis to nonprofit organizations, businesses, entrepreneurs, and political candidates. Dunn has helped to create and expand businesses across Louisiana, while elected officials both local and statewide have relied on his pulse of the community to lead their campaigns to success.

Commission Chairman Dunn is the President of the Capitol High Alumni Association, a member of the National Association of Parliamentarians and serves on the boards for the Angel's Empowerment Organization and the Butterfly Society. Cleve and his wife Stacy have two daughters.
Mr. Trae Welch
Airport Commissioner
Airport Commissioner Trae Welch is native of Baker, Louisiana. Chairman Welch graduated from Baker High School and received his Bachelor of Science Degree at the University of Louisiana at Monroe. Mr. Welch received his Jurist Doctorate Degree from Southern University.

Mr. Welch currently serves as Zachary City Prosecutor and practices law in Zachary. In addition to serving on as the BTR Airport Commission Chairman, Democrat Trae Welch was elected to the Metropolitan Council representing District 1 in 2008. He is a former Baker Councilman and former member of the Baker Planning/Zoning Board. He and his wife, Lynn, own and operate the Jack and Jill's Children Boutique in Zachary. They have a two-year-old son, Quaid.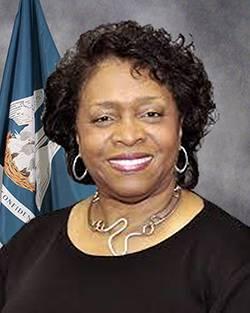 Mrs. Barbara West Carpenter, PhD
Airport Commissioner
Dr. Barbara West Carpenter serves as Dean of International Affairs and University Outreach at Southern University and A&M College in Baton Rouge, Louisiana. Holding the rank of tenured professor, she also directs all activities associated with the Center for Service Learning at the university. Through these appointments, she is the administrator of the unit designated to integrate international education and cultural diversity into all aspects of the university. Her responsibilities include study abroad programs, faculty development, international student integration and project management and development. She also has lead the participation of many of the university's major international programs which include joint faculty research and development, study abroad initiatives and mutual faculty and student exchanges in the following countries: Jamaica, Belize, Mexico, Nicaragua, Sierra Leone, Senegal, Gambia, Nigeria, Liberia, Ghana, China, Turkey and Brazil.

Dr. Carpenter holds the BS and MS degrees from Southern University and A&M College in Education and Supervision and Administration. She earned the Ph.D. in Education and International Development from Kansas State University. Further study was completed at Colorado College and Ohio State University. Some of her community and professional affiliations include the March of Dimes where she served as Chair of the State Board of Directors, Phi Delta Kappa Educational Fraternity, Rotary International, and Phi Upsilon Omicron Honor Society. She chaired the Board of Commissioners for the Baton Rouge Housing Authority and is a Past International President of Zeta Phi Beta Sorority, Inc.

In November 2015, Dr. Carpenter was elected to the Louisiana State House of Representatives, representing District 63. She is a member of the Evening Star Baptist and is married to Dr. Dana Carpenter, an administrator at Southern University. They are the parents of two children.
Mrs. Valarie Hodges
Airport Commissioner
Valarie Hope Hodges was elected State Representative for District 64 in 2012 and is currently going into her 3rd term unopposed. She has been a fierce advocate for pro-life issues and conservative values proven by passage of bills to enhance homeland security, prevent human trafficking and toughen abortion laws. One of the highlights of her tenure was carrying The Heartbeat Bill on the House Floor, which passed overwhelmingly. Another was this year when the Pro-Israel/ Anti BDS Bill was passed and signed into law.

Representative Hodges chairs two oversight committees as well as serves on Appropriations, Joint Budget, Administration of Criminal Justice and Judiciary. She has passed legislation creating a Statewide Flood Plain Management Commission and Chairs the Comite Diversion Canal Task Force which has brought statewide recognition for need of more effective flood control plans.

Representative Hodges and her husband, Leland, served as missionaries for 20 years and founded Straightway Ministries, an international ministry in Nicaragua and Mexico. They started dozens of churches in towns where there was not one church or even running water.. They still support the pastors and oversee the churches there.

Valarie's favorite quote is "All it takes for evil to triumph is for a few good men to do nothing".

Mr. Alfred Buckley
Airport Commissioner
Commissioner Alfred Buckley, a life-long resident of East Baton Rouge Parish, is married with grown children. His career in city-parish government has included positions with the East Baton Rouge Parish Clerk of Court's Office, the Attorney General's Office and the East Baton Rouge Parish Clerk of Court's Office.
Mrs. Yvonne Dorsey
Airport Commissioner
Yvonne Dorsey won election to the Louisiana State Senate in November 2007 and began her term in January 2008. She represents Senate District 14, an area which includes not only LSU and the commercial and governmental heart of Baton Rouge but also the bulk of the city's economically disadvantaged neighborhoods.

Dorsey sits on four major standing Senate committees: Judiciary C, where she is Chairman and controls changes to the criminal and civil codes and all matters relating to law enforcement and the judiciary; Revenue & Fiscal Affairs, where she oversees taxes, tax credits and bond measures; Education, where she protects public education, including LSU, Southern, Louisiana Technical Colleges, School for the Deaf and School for the Visually Impaired, all of which lie within her senatorial district; and Health & Welfare, where she makes crucial decisions helping to provide care for children, the elderly and the economically disadvantaged. She also serves on the Senate Select Committee on Women and Children.

Prior to moving to the Senate, she served in the Louisiana House of Representatives for over fourteen years representing House District 67. Ever since first attaining public office in April of 1993, Yvonne has used her public position to promote community services in the city's poorest neighborhoods. She has provided vital help with grants for after-school tutoring services and for inspirational activities for children and the elderly. She sponsors community events at which she gives free school supplies to thousands of children every Fall. Every summer she personally leads groups of disadvantaged youth on two-week summer vacations to places like Disneyland or the Grand Canyon. So far, she has given over two thousand children their first—and sometimes only—vacation trip.

In 2005 the combined membership of the House unanimously elected Yvonne to the position of Speaker Pro Tempore. In this capacity, she assisted in managing House business, steered the Governor's legislative agenda, and served as an ex-officio member of every House standing committee.

For a decade Yvonne stood as the sole voice for all of Baton Rouge in the House budgeting process from her position on the House Appropriations Committee. Yvonne was the driving force behind the capital outlay programs which have revitalized Baton Rouge's downtown and restored the historic old McKinley High School building. She also served as Vice Chair of the Health and Welfare Committee in the House where she had oversight of the state's public hospital system.

Yvonne began developing her expertise in management and public service while employed at the 19th Judicial District Clerk of Court. She rose from an entry-level position to Executive Administrator in just a few years, managing a five million dollar budget and supervising 250 employees in eighteen departments. She was instrumental in creating that office's Family Violence Department which gives assistance to victims of spousal abuse.

In 1992 she became Executive Director of the Employment Council at the Louisiana Department of Labor where she was responsible for implementing Louisiana's Federal Jobs Training Program. She resigned that position to run for the Louisiana House.

Every year, Yvonne raises funds to send up to eighty children on an educational vacation. She believes it is important that they know how much larger the world is that what they have seen in their troubled neighborhoods and that it is big enough to accommodate anyone's dreams. In 2009, she took a bus full of children selected by pastors from Baton Rouge, New Orleans, Alexandria, and Lafayette to Washington, D.C. where they witnessed the inauguration of our nation's first African-American President, Barrack Obama.

Currently, Yvonne is Industrial Coordinator at the Louisiana Technical Colleges. She is responsible for identifying the critical job skills needed by Louisiana's businesses and then creating and managing specific training programs designed to meet them.

Yvonne graduated from Capital High School in Baton Rouge and earned a bachelor of science degree in political science from LSU in May 2008. She is presently completing her masters in political science in the LSU graduate school.

She is the mother of two children: a son, Jamar, who is an architect, and a daughter, Darcé, an ordained minister with a masters in education who teaches and ministers to the hearing impaired. Yvonne attends Mount Zion Baptist Church.

Mr. James Dodds
Airport Commissioner
Mr. James Dodds is the owner of The Architectural Studio in Baton Rouge, which he founded in 1968. A graduate of Louisiana State University with a Bachelor of Architecture degree, he is a registered Architect in Louisiana, Texas, Mississippi, Arkansas, Alabama, Georgia and Florida.

Mr. Doddsis a member of the Louisiana Association of Architects, American Institute of Architects, and the National Council of Architectural Registration Boards. He is also past President of the Istrouma Area Council for the Boy Scouts and the past President of Area 1 for the Boy Scouts South Central Region, which includes Louisiana and Arkansas. Mr. Dodds was an Eagle Scout and the recipient of the Silver Beaver Award, Honor Medal with Cross Palms, and the Silver Antelope Award. Mr. Dodds and his wife, Donna, have six children, fifteen grandchildren and one great-granddaughter.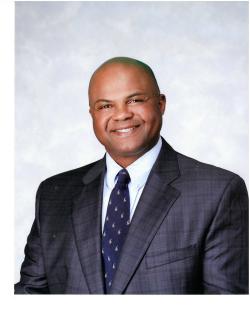 Mr. Darren Myles
Airport Commissioner
Mr. Darren Myles is a resident of Zachary, Louisiana and is employed at Turner Industries. He and his wife Tonja have been community volunteers for over 17 years during their 21 years of marriage.
In 2004, former U.S. President George W. Bush recognized Darren and Tonja for their community outreach activities in drug rehabilitation. In 2005 President Bush appointed Darren Myles to the National Drug Policy Board, on which he served for 6 years until the end of the Bush Administration.

As an Airport Commissioner, Darren stated that he would like to see the airport continue to develop as a major economic force in the Baton Rouge area and the second largest airport in the state. "I will use my leadership and developmental skills to work with our board, as we turn our vision into a reality," said Myles. "I am excited to be working with the board members, and together we will build on what has already been put in place and make it even better for our customers and community."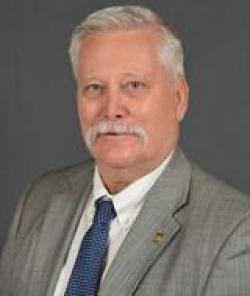 Mr. Lawrence Callender
Airport Commissioner
Lawrence E. Callender retired as a Senior Environmental Health & Safety (EH&S) Technologist after 30 years with the Dow Chemical Company. During his time with DOW, he also sustained a parallel Law Enforcement career. He currently serves in U.S. Homeland Security Investigations as the Task Force Commander for the TFO's Middle District Louisiana.

As a Certified Louisiana Emergency Manager (LEM), he has served on the Louisiana Emergency Preparedness Board, The Amite River Basin Commission as President and past Deputy Director, and the Livingston Parish Office of Homeland Security. His work in response to Hurricane Katrina was recognized on the U.S. White House Lesson's Learned Site http://georgewbush-whitehouse.archives.gov/reports/katrina-lessons-learned/appendix-b.html . The Secretary of the Interior presented Mr. Callender with the John Wesley Powell Award for his invention and donation of a national Flood Tracking System. This is the USGS's highest national award.

Lawrence currently consults in a number of areas throughout Louisiana. He also serves as a member of numerous organizations including The International Association of Chiefs of Police (IACP) on the Homeland Security Committee; the One Mind Campaign protecting Officer Safety in encounters mentally ill individuals and assisting those suffering from mental illness; Louisiana Association of Chiefs of Police; Commissioner on the Greater Baton Rouge Airport Board; Volunteer for Science with the United States Geological Survey (USGS); and Observer of the National Weather Service. In his role with the National Weather Service, he directed the recovery of the Village French Settlement after the 2016 August Flood that impacted 80% of the Village with 9'2" of flood water.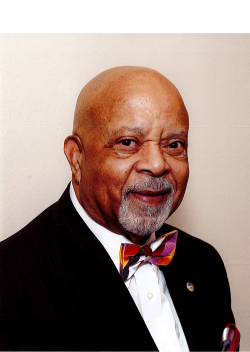 Mr. Valery "Val" Lowery
Airport Commissioner
Commissioner Valery "Val" Lowery, a resident of Baton Rouge, is President and CEO of Lowery Enterprises of The South, Inc., DBA Lowery and Associates Realty. Mr. Lowery is also a Louisiana Real Estate Broker and Real Estate Tax Consultant. He previously owned Tri-Parish Funding Group, where he was a licensed Mortgage Broker for ten years. He received Governor Appointments to serve as a member of the Louisiana Real Estate Commission and the Louisiana Tax Commission.

Mr. Lowery studied at Southern University and the University of North Carolina, Chapel Hill. Commissioner Lowery has served as an expert witness in City, State and Federal Courts involving real estate property valuation disputes. As an appraiser, he specializes in land acquisitions for right-of-ways and neighborhood stabilization programs that include: East Baton Rouge Parish Sewer Upgrade projects; City of Baton Rouge Green Light Plan; Baton Rouge NWWTP Buffer Area and Vegetative Plantings project; and East Baton Rouge Redevelopment Authority. Commissioner Lowery also has a working knowledge of the Federal Aviation Administration Guidelines for the preparation of appraisals for relocation purposes under the employment of W. D. Schock Company, Inc.
Commissioner Lowery's vision for the Baton Rouge Metropolitan Airport includes:
Continued upgrades and expansion of the Airport
Continued infrastructure improvements
Continued growth in passenger services
Adoption of technologies to improve airport safety and efficiencies
Lowery stated, "I will work diligently and use my over 40 years of entrepreneurial and business experience to assist in promoting the future growth and expansion of the Baton Rouge Metropolitan Airport."
Ms. Saveta Williams
Saveta Williams is a native of Baton Rouge. She received her B.A. degree in Mass Communication/Public Relations from Southern University and A&M College.
Ms. Williams currently works as a legislative assistant for the House of Representatives.

Williams is also the Owner/Photographer for Brooke Bailey Photography LLC, named after her twin daughters. Inspired by her role as a mother and conscientious of her children's preparation for a better future, Williams is a strong advocate of literacy, better learning environments, and mentoring for children of all ages.