Please fill out the form below for general comments and include the councilperson's Legislative Aide's name.
Mayor-President Sharon Weston Broome
President of the Airport Authority
Sharon Weston Broome was elected Mayor-President of Baton Rouge on December 10, 2016, and was sworn into office on January 2, 2017. She is a former member of the Louisiana State Senate for District 15, the first African-American woman in that position, which she held from 2004 to 2016. Mayor-President Broome was the President Pro Tempore of the state Senate from 2008 to 2016. In 2011, she was elected to her second full Senate term.

From 1992 to 2004, Broome was a member of the Louisiana House of Representatives for District 29. She was elected Speaker Pro Tempore of the House, the first woman to have held that position. Broome is the first woman to serve in the number-two leadership position in both legislative chambers. Before being elected to state office, Broome, a native of Chicago, Illinois, served on the Baton Rouge Metro Council. She holds two degrees in communications and worked as a reporter for WBRZ-TV for five years.
The Honorable Trae Welch
Metropolitan Council District 1
Trae Welch was elected to the Metropolitan Council representing District 1 in 2008. District 1 covers the northern part of the parish and generally runs north of a line that includes Heck Young Road, Lavey Lane, Petit Road, Comite Drive, Dyer Road, McCullough Road and Denham Road.
A native of Baker, Louisiana, Trae graduated from Baker High School and received his Bachelor of Science degree at UL at Monroe, and Jurist Doctorate Degree from Southern University.

Trae Welch is a local attorney in Zachary and also serves as Zachary City Prosecutor. He is a former Baker Councilman and former member of the Baker Planning and Zoning Board. Trae is currently twice elected to the GBR Airport Board, a member of the Regional Arts Council of Zachary (RACZ) and a Member of Zachary, Central and Baker Chamber of Commerce. He and his wife, Lynn own and operate a retail store in Zachary. They have two children, Quade and Vivian.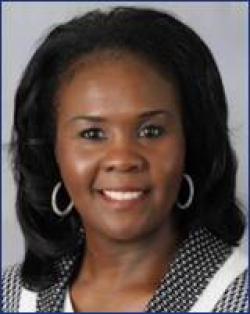 The Honorable Chauna Banks-Daniel
Metropolitan Council District 2
Chauna Banks was elected to the Metropolitan Council representing Council District 2 by an overwhelming victory on December 8, 2012. District 2 includes most of Baker, Alsen, Scotlandville, Beechwood, Brownsfield, and north of Hooper Road to the Comite River.

A native of Baton Rouge, Chauna graduated from Southern University Lab High School and received her Bachelor of Science degree at Southern University in Computer Science, further graduating from Southern University Graduate School with a Master's degree in Education, Leadership and Counseling. She is employed with East Baton Rouge School System.

While rooted in a consistent tradition of empowering the underserved, Chauna has crafted a vision for Metro District 2 that focuses on equitable funding for blight elimination, infrastructure, and new housing construction. Creating economic opportunities for her constituent base whose demographics are continually expanding is a priority. She has likewise enhanced her district by increasing commercial development, experiencing a reduction in crime, and continuously advocating for healthcare access opportunities.
In 2014, Councilwoman Banks created the Jewel J. Newman Community Center (JJNCC) Advisory Board, whose dedicated support of community center staff has led to enhanced services and established the center as "A Place for All". Under her leadership, JJNCC has received increased City-Parish funding for building and grounds upgrades. The center has also been awarded several grants; The KaBOOM! in the amount $15,000 towards a "Community Playground Build" Project, an annual ExxonMobil Grant $2500, and just recently, the Capital Area United Way grant in the amount of $30,000 to operate the JJNCC TeenWorkPrepBR. Chauna has lead efforts to increase revenues and a JJNCC Capital Campaign, proceeds are dedicated to increasing the quality of life for her constituents with such events as a Masquerade Ball, Back-to-School Rally, Senior Appreciation Luncheon, and much more.

Her dedication and hands-on approach with residents, business leaders, public and private institutions, community groups, and other elected officials has been fundamental in changing the "status quo."

The #NBRNow Blue Ribbon Commission, appointed by Councilwoman Banks in 2016, consist of nine members, whose ultimate mission is to enrich north Baton Rouge's communities and economy through the public, private partnerships, and grass root efforts. Two major initiatives being pursued: bringing Champion Medical Center emergency services to Howell Place and keeping the BREC Zoo in its current location with the necessary sustainable resources to promote it as a recreation, education, and conservation destination.

Councilwoman Banks has made a life-long commitment to move her community forward, and will always work to foster an end to joblessness, neighborhood blight, and poor public education through using the tools of public policy, legislation and public involvement. Her overall vision is to improve her constituents' quality of life – regardless of race, class, gender, or socio-economic status. She continues to believe that there is a solution to every problem, and that when we work together, everybody wins.
Chauna's Legislative Aides are Venese M. C. Morgan and Tamara Williams.
The Honorable Chandler Loupe
Metropolitan Council District 3
Chandler Loupe was re-elected without opposition to represent Southeast Baton Rouge District 3 in December 2012, currently serving his second term as Councilman in District 3.

Councilman Loupe is presently serving as President Pro-Tempore, having been elected by fellow Council Members to this post on January 2, 2013.
A life-long resident of Baton Rouge, Chandler attended St. Aloysius and Catholic High School. He obtained his BA in business administration from LSU and Juris Doctorate from Tulane University Law School. Chandler is married to the former Mimi Palfrey and they are the proud parents of 3 boys: Chandler, William, and Thomas. He and his family are members of St. George Catholic Church.

Chandler is active in many civic and faith-based organizations and devotes over 200 hours annually in his law practice of nearly 20 years to helping indigent clients.

Legislative Aide is Danielle Ourso.
The Honorable Scott Wilson
Metropolitan Council District 4
Republican Scott Wilson is currently serving his second term as Metropolitan Councilman in District 4. He was first elected to office on January 2, 2009. In 2012, he ran unopposed, officially taking office for his second term on January 2, 2013.

A Baton Rouge native, Scott is a graduate of Redemptorist High School and earned a degree in Business Administration and Finance from LSU.
Scott is employed by Derashnie Enterprises, an intermodal trucking company specializing in containerized cargo transport throughout the South. He currently serves as Vice President, managing the company's day-to-day business operations including 23 employees.

As a local small business owner, Scott understands the challenges faced by local employers and employees alike -- a perspective he can draw upon while serving on the Council. Also, Scott brings a wealth of business experience to the table which he has pledged to use to ensure hard-earned taxpayer dollars are never wasted.

Scott is the father of two children, a son, Connor and a daughter, Parker. They are members of St. Alphonsus Catholic Church.
Kathy Kelly is the Legislative Aide for District 4.

The Honorable Ms. Erika L. Green
Metropolitan Council District 5
Erika L. Green is a native of Baton Rouge, Louisiana and the managing attorney for the Law Office of Erika Green, LLC. She focuses her practice on Family Law, Personal Injury, Juvenile Criminal, and Successions Matters. She is a board member of the Gloryland Educational Resource Center, Inc., YWCA, and JK Haynes Charter School. She is also an active member of the Baton Rouge Branch of the NAACP & Baton Rouge Delta Alumnae Chapter of Delta Sigma Theta Sorority, Inc., Junior League of Baton Rouge, and Forum 35. She received her Bachelor of Science in Criminal Justice from Prairie View A&M University. She, also, has received her Juris Doctorate from Southern University Law Center.

She was appointed to the East Baton Rouge Metro Council as District 5 Councilwoman in January 2016.

Legislative Aides are Janea Jamison, and Code Enforcement Officer, Mr. Gerald Gaines.
The Honorable Ms. Donna Collins-Lewis
Metropolitan Council District 6
As a member of the Metro Council, Donna's mission is to assure representation for all District 6 constituents and to work with the Mayor and her colleagues to assure that Baton Rouge truly becomes one of America's next great cities.
Donna's main focus for the next four years will be on what she calls the B.I.C. plan: Blight Elimination, Infrastructure Improvement, and Code Enforcement. She believes continued oversight in these three areas will greatly improve the overall view of District 6 and the parish as a whole.

Donna's main focus for the next four years will be on what she calls the B.I.C. plan: Blight Elimination, Infrastructure Improvement, and Code Enforcement. She believes continued oversight in these three areas will greatly improve the overall view of District 6 and the parish as a whole.

Her goal is to create a climate that will inspire and encourage citizen involvement. During her first term on the council, Donna served, as a member of the Board of Directors for the Capital Area Transit System where she advocated for transit reform. In 2012, she was selected to serve on the Board of Directors for the Council on Aging.

Donna brings Twenty-Years of experience in public service to the Metro Council. She has worked as legislative assistant to then-councilwoman Sharon Weston (Broome), Housing Administrator for Urban Restoration Enhancement Corporation, managed a Lease/Purchase Homeownership Program for New Hope Community Development Corporation and served as a Resident Initiative Coordinator for the Baton Rouge Housing Authority. As the Housing Program Manager for the Louisiana Family Recovery Corps, Donna has traveled the state of Louisiana connecting families and communities with the resources necessary to rebuild their lives in the aftermath of hurricanes Katrina and Rita.
In her current role as the Director of Housing for Community Development, Inc. a private nonprofit organization specializing in real estate and community development, Donna works tirelessly to assure families have access to affordable housing that is decent and safe.

Donna believes that homeownership and community involvement equals stronger, safer neighborhoods. She has participated in homebuyer and credit education programs that assist families living at or below the poverty level to realize the American dream of owning their own home and becoming self-sufficient.

Donna's community involvement has included chairing the Racial Justice Committee as a board member of the YWCA, member of the EBRP Long Term Recovery Committee, Board Chair for RîZ Up Louisiana and board member of Urban Restoration Enhancement Corporation. She also volunteers her time on many community service projects across the city. Donna's passion to serve comes from her mother, a single parent who raised four children on a meager income while walking to work at night.

Donna is married to Clifford S. Lewis, her greatest cheerleader, encourager, and supporter. She is the mother of three and grandmother of ten. She is a member of Star Hill Church where she serves on the Ministry Leadership Team and facilitates a Woman's Sixty Minutes (Sunday School) Class.

Councilwoman Collins-Lewis' Legislative Aide is Pamela G. Smith.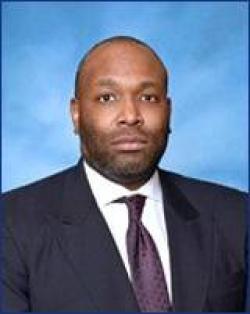 The Honorable Lamont Cole
Metropolitan Council District 7
Newly appointed Councilman, LaMont O. Cole is proudly serving District 7 replacing C. Denise Marcelle.

Councilman Cole is a 1997 graduate of Louisiana State University with a Bachelors of Arts in General Studies and a 2004 graduate of Southern University with a Master's of Education in Administration and Supervision.

LaMont, a Baton Rouge educator and former leader of the Local NAACP Chapter. He also previously held high-profile education roles including the Principal of Park Forest Middle, Principal of Capitol Middle School, Assistant Principal of Westdale Middle School and Chief Academic Officer for ADVANCE Baton Rouge.

Legislative Assistants for District 7 are Mrs. Lorraine Burchell and Mrs. Desherica W. Davis which may be reached at 225.389.3182.

Education/Certification
Certification Louisiana
Louisiana Teaching Certificate Level 3, 434602
Educational Leader, Level 2, 854
School Superintendent - 541
Principal, 540
Secondary School Principal, 518
Secondary English, 374
Education
Southern University - 2004, Master's of Education in Administration and Supervision
Louisiana State University - 1997, Bachelors of Arts in General Studies
Community Involvement
Member of Nicholls State University Men's Basketball Team
Community Volunteerism
Capitol Middle School Basketball Coach
HOPE Community Redevelopment Board Member
Community School For Apprenticeship Learning Board Member
NAACP President Baton Rouge Branch 2006 -2011
Member of ASCD
President Tyrus Thomas Foundation
President Glen "Big Baby" Davis Foundation
The Honorable Buddy Amoroso
Metropolitan Council District 8
Buddy Amoroso, a Republican, won his seat as Metropolitan Council representing District 8 after drawing no opposition in the November 2012 primary election. He officially took office in January 2013. The northern boundary of District 8 includes South Old Hammond Highway to the North, O'Neil Lane to the East, Old Jefferson/Tiger Bend to the South, including areas between Coursey Boulevard and Airline Highway and South Sherwood Forest Boulevard to the West.

A life-long resident of Baton Rouge, Buddy Amoroso attended Broadmoor High School. He obtained his BS in Business Administration from Oral Roberts University in Tulsa, Oklahoma. Buddy, a licensed Louisiana Real Estate Broker is the CEO of Prime Properties, XL. He is currently the Chairman of the Board for the Baton Rouge Apartment Association and a former Board Member for the East Baton Rouge Airport Commission. He has been very involved in the Boy Scouts of America, serving as former Scout Master of Trinity Lutheran Church, Troop #169, and as Assistant Scout Master.

Buddy is married to Denise Waters and has three children, Elaine, Michal Ann and Anthony Amoroso – Navy Corpsman. He and his family are members of Christ Presbyterian Church, where he serves as a deacon.

His legislative Aide is Deanna Goux.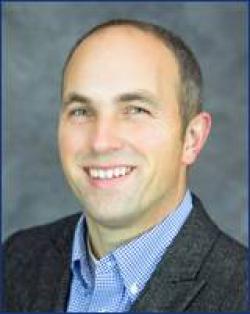 The Honorable Dwight Hudson
Metropolitan Council District 9
Dwight Hudson was elected to the Metro Council in 2016. District 9 is located in the southeast portion of East Baton Rouge Parish and is bordered on the east by the Amite River and Bayou Manchac and on the west by Pecue Lane, Jones Creek, and O'Neal Lane. The area is characterized by some of the parish's most well-established neighborhoods and is attractive to many families both young and old.

My wife and I are lifelong residents of East Baton Rouge Parish and are active members of Healing Place Church. We have a two-year-old daughter, Sarah, and a rescue dog named Lagniappe or "Yap" for short. After graduating from Central High School, I went on to earn a Bachelors Degree in Criminal Justice from Southeastern Louisiana University. I work as a Realtor with Emerge Properties of Louisiana and currently serve as the Vice President of the Jones Creek Area Business Association.

The District 9 area is home to some of East Baton Rouge Parish's most well-established neighborhoods. The friendly neighbors, great local businesses and vibrant faith community of this area are what makes it so exceptional. I look forward to serving you and helping to make it an even better place to call home. If I can ever be of assistance to you then please don't hesitate to give our office a call.

Mrs. Liz Alch is the Legislative Assistant for District 9.
The Honorable Mrs. Tara Wicker
Metropolitan Council District 10
Tara Wicker is a lifetime resident of Baton Rouge, Louisiana. She has a Masters Degree in Public Administration with an emphasis in Public Policy Analysis.
She holds a Bachelor of Arts Degree in Political Science. Tara served in the Office of the Mayor-President for the City of Baton Rouge as Assistant Chief Administrative Officer for 3 ½ years.


For six years she worked as a Program Officer and Community Organizer for the Local

Initiatives Support Corporation,
establishing Community Development Corporations (CDC's) and other community revitalization efforts here in Baton Rouge.


In addition, Tara served as Executive Assistant for the Arts Council of Greater Baton Rouge.


Tara is a dedicated and passionate Christian and community activist who believes strongly in the value of the family unit. She has lived and worked in District 10 her entire life and career. A few of her achievements include the following:

Community and Leadership Involvement
Chairman of East Baton Rouge Council on Aging (COA)
Selected as a Pew Civic Entrepreneur
Co-Chair of Mayor's Commission on Revenue and Expenditures (MCORE)
Former Board Member of Mid-City Redevelopment Alliance
Coordinated the development of the Plan to End Chronic Homelessness
Semi-Finalists – Do Something Brick Award
Selected Baton Rouge Business Report Top 40 Under 40
Co-Coordinator of Smart Growth Task Force
Former Board Member of Habitat for Humanity
Member of Residential Living Task Force – Plan Baton Rouge
Children's Coalition Board Member
Women's Council of Greater Baton Rouge
Former Board Member Baton Rouge Area Sports Foundation
Former Board Member Baton Rouge Convention & Visitors Bureau
President of Mid-City Community Association
Past Vice-President PTO – South Blvd.
Past President PTO – Shiloh Early Learning Academy
Former Mayor Representative for Downtown Dev. District Commission
Co-Founder of Community Builders, Inc.
Founder of "Transformations" Healthy Lifestyle System

Accomplishments
Established for City of Baton Rouge:
1st Blight Elimination Ordinance
Task Force to End Chronic Homelessness ("Roadmap to Restoration")
Mayor's Youth Advisory Commission
Mass Transportation Task Force
Mayor's Campaign Against Breast Cancer
Served as Advisor for Hope 6 project (Baton Rouge)
Get Fit Campaign
"Good News" Baton Rouge Talk Show
City of Baton Rouge representative for McKinley High Restoration Project
Emerging Small Business Network
Neighborhood Housing Network
Mayor's Blight Elimination Team
Neighborhoods-In-Action Project

Special Interests
Tara's special interests include Business and Personal Image Consulting; Healthy Lifestyle Coaching; Leadership and Organizational Development Training; Strategic Planning; Business Advertising; and Public Speaking.

Tara has been married for 15 years to Michael Wicker, former State Trooper, and Minister. She is the mother of four: Tya, Trinity, Michael, and Mya. Councilwoman Wicker Legislative Aide is Cordia Clark. You may contact Cordia at 389-5140 or 389-8720.

The Honorable Matt Watson
Council District 11
Matthew "Matt" Watson was elected District 11 Metropolitan Councilman in the November 8, 2016 primary. Born in Midland, MI, Matt moved to Natchitoches, LA to earn his Bachelor of Arts degree with Honors in Social Thought from the Louisiana Scholars' College on the campus of Northwestern State University. He then moved to the great city of Baton Rouge and has called it home since 1997.

Matt lives in the Old Goodwood neighborhood with his two children and attends Our Lady of Mercy Catholic Church. He ran interagency communications community outreach and research as the Legislative Aide for the previous District 11 administration. Matt is the East Baton Rouge accounts manager for Cajun Ready Mix Concrete which affords him first-hand experience and knowledge of how we are growing in the five-parish area. As the father of two young children, Matt is passionate about public safety. In 2015 he helped craft new laws regulating door-to-door solicitation on our neighborhood streets by helping craft the law reducing the speed limit on residential streets to 25 mph.

Always available, Matt attends civic association meetings to hear your concerns about where we are as a city/parish, find out what is happening in your neighborhood and talk about what we can do to make Baton Rouge the city/parish we all deserve.

Molly McWhorter serves as Legislative Aide with her focus being community outreach, inter-office communications, and research.

Jonathan Tittlebaum serves as Legislative Aide with his focus being infrastructure, property, disputes, and zoning.

The Honorable Barbara Freiberg
Metropolitan Council District 12
Barbara Reich Freiberg was elected to Baton Rouge Metro Council, representing District 12 on December 10, 2016.

Barbara attended EBR public schools; graduated from Lee High School; and earned her B.A. in Education from Louisiana Tech University and her M.A. in English from the University of North Carolina, Chapel Hill. She returned to the Baton Rouge community, teaching for the last 43 years at Glen Oaks High School, Lee High School, and the LSU Lab School. She also served as Education Administrator of the Louisiana Board of Elementary and Secondary Education, Coordinator at Advance Innovation Education, and was a Program Manager of the Baton Rouge Transition to Teaching Program at the LSU Gordon Cain Center. Barbara is also a MetroMorphosis/Urban Congress Delegate - an organization dedicated to developing and mobilizing a critical mass of engaged citizens to design and implement sustainable solutions to persistent community challenges.

Barbara Reich Freiberg and her husband Mickey, have been married for 43 years. They are the parents of two grown children and proud grandparents of one grandchild.

Sharon Kleinpeter serves as Legislative Assistant and can be reached at 225-389-4697.