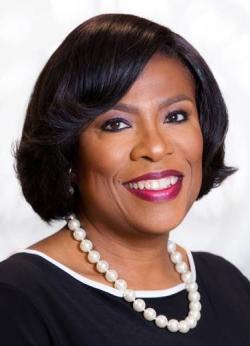 Mayor-President Sharon Weston Broome
President of the Airport Authority
Sharon Weston Broome is a firm believer in achieving progress through inclusion, innovation and information. Since taking office, Mayor Broome has placed a heavy focus on improving the quality of life for citizens while building resiliency through infrastructure improvements. She has focused on addressing transportation, drainage, public safety, education, economic development and revitalizing neighborhoods.

Mayor Broome is the first female Mayor-President of the City of Baton Rouge and East Baton Rouge Parish. She previously served as a Baton Rouge Metro City Council Member, a Louisiana State Representative and a Louisiana State Senator. While serving in the legislature, Broome became the first woman to hold the leadership positions of Speaker Pro Tempore in the House and President Pro Tempore in the Senate.

Mayor Broome has been recognized for her service and leadership by several organizations. She was selected for the inaugural class of the Bloomberg-Harvard City Leadership Initiative. Mayor Broome was recently appointed co-chair for the Mississippi River Cities and Towns Initiative and serves on the advisory board for the U.S. Conference of Mayors. She has been recognized for her service and dedication to Baton Rouge. Mayor Broome was recognized by the National Organization of Black Law Enforcement Executives, the Louisiana Coalition Against Domestic Violence, the American Heart Association, Every Child Matters, and the National Congress of Black Women. Mayor Broome has earned awards for her exemplary efforts in her community. She has received the Luminary Award from Links Incorporated LA Capitale Chapter, the Baton Rouge NAACP Lifetime Achievement Award, Girl Scouts Louisiana East 2017 Women of Distinction Award and the Omega Psi Phi Fraternity, Inc. (Lambda Kappa Kappa Chapter) 2017 Citizen of the Year Award — just to name a few.

Broome holds a B.A. in Mass Communication from the University of Wisconsin-Lacrosse. She is a 2019 recipient of UW-L Alumni Association's Maurice O. Graff Distinguished Alumni Award. Mayor Broome received her M.A. in Communications from Regent University. The mayor has served as an adjunct instructor at the Manship School of Mass Communication at Louisiana State University, Baton Rouge Community College and Southern University.
Faith and family are priorities for Mayor Broome. She is a member of United Christian Faith Ministries Church and is happily married to Marvin Broome. They are the proud parents of three children and have three grandchildren.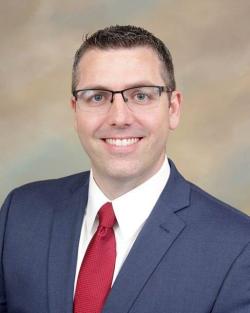 The Honorable Brandon Noel
Metropolitan Council District 1
Brandon Noel was elected to the East Baton Rouge Parish Metropolitan Council, District 1 seat in January 2021. Brandon first entered the public service arena back in 2010, where he ran for a Zachary City Council seat at the age of 27 and was elected to the Zachary City Council in November 2010, assumed office on January 10, 2011, was reelected in 2014, and again in 2018 representing Council District 2 and serving two terms as Mayor Pro Tempore. Brandon is a graduate of LSU with a bachelor's degree in Business Administration. He is active in the community having served both as President and a board member of the Zachary Rotary Club, as a member of the Zachary Economic Development board, as an ambassador for the Zachary Chamber of Commerce, and as a board member of the Americana Branch YMCA. Brandon is currently employed as a Vice President of Commercial Lending and Business Development at Landmark Bank. Brandon is also a licensed Realtor and owner of a local Real Estate Brokerage. He is married to Megan Noel, Assistant Principal at Zachary Elementary School. They have two children, Grace and Evan, and are active members of St. John the Baptist Catholic Church, where Brandon also volunteers by teaching religious education.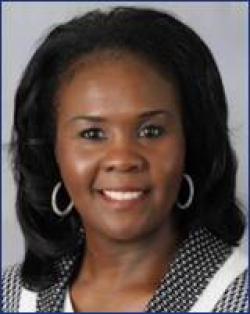 The Honorable Chauna Banks-Daniel
Metropolitan Council District 2
Chauna Banks was elected to the Metropolitan Council representing Council District 2 by an overwhelming victory on December 8, 2012. District 2 includes most of Baker, Alsen, Scotlandville, Beechwood, Brownsfield, and north of Hooper Road to the Comite River.

A native of Baton Rouge, Chauna graduated from Southern University Lab High School and received her Bachelor of Science degree at Southern University in Computer Science, further graduating from Southern University Graduate School with a Master's degree in Education, Leadership and Counseling. She is employed with East Baton Rouge School System.

While rooted in a consistent tradition of empowering the underserved, Chauna has crafted a vision for Metro District 2 that focuses on equitable funding for blight elimination, infrastructure, and new housing construction. Creating economic opportunities for her constituent base whose demographics are continually expanding is a priority. She has likewise enhanced her district by increasing commercial development, experiencing a reduction in crime, and continuously advocating for healthcare access opportunities.
In 2014, Councilwoman Banks created the Jewel J. Newman Community Center (JJNCC) Advisory Board, whose dedicated support of community center staff has led to enhanced services and established the center as "A Place for All". Under her leadership, JJNCC has received increased City-Parish funding for building and grounds upgrades. The center has also been awarded several grants; The KaBOOM! in the amount $15,000 towards a "Community Playground Build" Project, an annual ExxonMobil Grant $2500, and just recently, the Capital Area United Way grant in the amount of $30,000 to operate the JJNCC TeenWorkPrepBR. Chauna has lead efforts to increase revenues and a JJNCC Capital Campaign, proceeds are dedicated to increasing the quality of life for her constituents with such events as a Masquerade Ball, Back-to-School Rally, Senior Appreciation Luncheon, and much more.

Her dedication and hands-on approach with residents, business leaders, public and private institutions, community groups, and other elected officials has been fundamental in changing the "status quo."

The #NBRNow Blue Ribbon Commission, appointed by Councilwoman Banks in 2016, consist of nine members, whose ultimate mission is to enrich north Baton Rouge's communities and economy through the public, private partnerships, and grass root efforts. Two major initiatives being pursued: bringing Champion Medical Center emergency services to Howell Place and keeping the BREC Zoo in its current location with the necessary sustainable resources to promote it as a recreation, education, and conservation destination.

Councilwoman Banks has made a life-long commitment to move her community forward, and will always work to foster an end to joblessness, neighborhood blight, and poor public education through using the tools of public policy, legislation and public involvement. Her overall vision is to improve her constituents' quality of life – regardless of race, class, gender, or socio-economic status. She continues to believe that there is a solution to every problem, and that when we work together, everybody wins.
Chauna's Legislative Aides are Venese M. C. Morgan and Tamara Williams.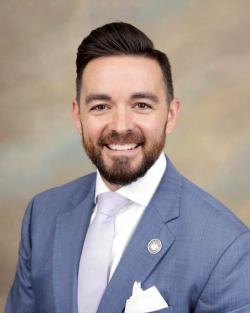 The Honorable Rowdy Gaudet
Metropolitan Council District 3
District 3 Metro Council member Rowdy Gaudet is an experienced executive with a reputation for consistently delivering results in adverse conditions. His professional background encompasses organizational and people leadership, strategic decision-making, effective communications, government and community relations, and implementing operational efficiencies.
Professionally, Rowdy works as a Managing Director for Emergent Method, a Baton Rouge-based management and communications consulting firm. In this position, he uses his 20 years of experience to lead the firm's public sector practice and expand Emergent Method's strategic and crisis communication, community resilience, infrastructure and disaster recovery practices.
Before joining the firm, Rowdy served as Assistant Chief Administrative Officer in the East Baton Rouge Parish Mayor-President's Office, developing and implementing strategic policies and programs to achieve the administration's goals and overseeing the management teams for several city-parish departments. Notably, he worked to secure over $2 billion in transportation and drainage infrastructure investments and developed the parish's All-Hazards Recovery Plan. He also served as an appointee to the Restore Louisiana Task Force. Rowdy has previously worked for the Louisiana Office of Community Development serving as its Chief of Staff and as the Infrastructure Director for the Disaster Recovery Unit. At OCD, he provided strategic leadership on matters of policy, planning and communication for the state's $14 billion recovery efforts.
Rowdy is a graduate of McNeese State University, where he earned his Bachelor of Science in Communications, and Louisiana State University, where he earned his Master of Business Administration. He also completed the Harvard University Kennedy School of Government Senior Executives in State & Local Government Executive Education Program.
In 2020, Rowdy was elected without opposition to the East Baton Rouge Metropolitan Council to serve as the District 3 representative. He is also active on several boards and commissions, including the Capital Area YMCA, the University Laboratory School Foundation, and as a member of the Real Estate Committee for the Arts Council of Greater Baton Rouge. Gaudet was recognized by the Baton Rouge Business Report as a 2014 Forty Under 40 honoree and by the Boys & Girls Club as a 2018 Great Futures honoree. In his free time, Rowdy enjoys coaching youth sports, and spending time with his wife and four children.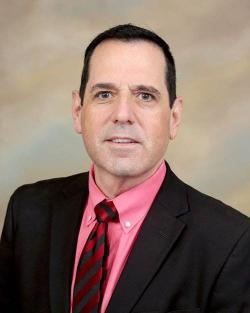 The Honorable Aron Moak
Council District 4
Profile Pending.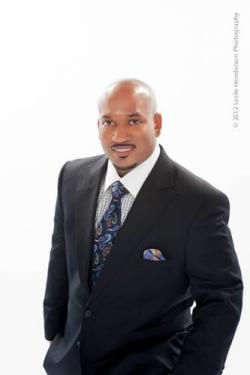 The Honorable Cleve Dunn, Jr.
Metropolitan Council District 6
Cleve Dunn Jr. is a life-long resident of Baton Rouge. Raised in North Baton Rouge, he graduated from Capitol Senior High School and attended Southern University and A&M College. He received his Bachelor's degree in Business Administration from Southern New Hampshire University.

Mr. Dunn is the CEO/President of Dunn Enterprises which manages a diverse project portfolio including real estate investments, logistics, entertainment, and the arts. Mr. Dunn is a sought-after business and political consultant, providing expertise and analysis to nonprofit organizations, businesses, entrepreneurs, and political candidates. Dunn has helped to create and expand businesses across Louisiana, while elected officials both local and statewide have relied on his pulse of the community to lead their campaigns to success.

Commission Chairman Dunn is the President of the Capitol High Alumni Association, a member of the National Association of Parliamentarians and serves on the boards for the Angel's Empowerment Organization and the Butterfly Society. Cleve and his wife Stacy have two daughters.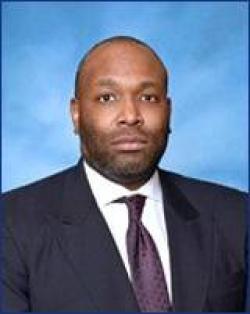 The Honorable Lamont Cole
Metropolitan Council District 7
Newly appointed Councilman, LaMont O. Cole is proudly serving District 7 replacing C. Denise Marcelle.

Councilman Cole is a 1997 graduate of Louisiana State University with a Bachelors of Arts in General Studies and a 2004 graduate of Southern University with a Master's of Education in Administration and Supervision.

LaMont, a Baton Rouge educator and former leader of the Local NAACP Chapter. He also previously held high-profile education roles including the Principal of Park Forest Middle, Principal of Capitol Middle School, Assistant Principal of Westdale Middle School and Chief Academic Officer for ADVANCE Baton Rouge.

Legislative Assistants for District 7 are Mrs. Lorraine Burchell and Mrs. Desherica W. Davis which may be reached at 225.389.3182.

Education/Certification
Certification Louisiana
Louisiana Teaching Certificate Level 3, 434602
Educational Leader, Level 2, 854
School Superintendent - 541
Principal, 540
Secondary School Principal, 518
Secondary English, 374
Education
Southern University - 2004, Master's of Education in Administration and Supervision
Louisiana State University - 1997, Bachelors of Arts in General Studies
Community Involvement
Member of Nicholls State University Men's Basketball Team
Community Volunteerism
Capitol Middle School Basketball Coach
HOPE Community Redevelopment Board Member
Community School For Apprenticeship Learning Board Member
NAACP President Baton Rouge Branch 2006 -2011
Member of ASCD
President Tyrus Thomas Foundation
President Glen "Big Baby" Davis Foundation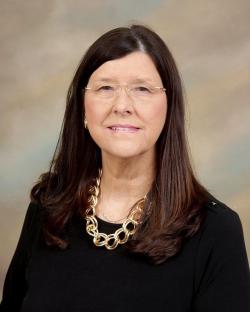 The Honorable Ms. Denise Amoroso
Metropolitan Council District 8
Denise Amoroso was appointed to serve as the District 8 Council Member on July 19 after her husband, Councilman Buddy Amoroso, died while biking in West Feliciana Parish on June 30, 2018.
Denise Waters met Anthony "Buddy" Amoroso at Oral Roberts University in 1975. They graduated together in 1979 and wed in 1981. She and Buddy share three children, Elaine, Michal Ann, and Anthony Amoroso, a Navy veteran; and four grandchildren.
COMMUNITY INVOLVEMENT
Denise is a longtime volunteer at Woman's Hospital and a member of Blue Star Mothers and Christ Presbyterian Church. She also teaches children in third through fifth grade at Christ Presbyterian Church School. She serves on the Board of Directors for Lake Sherwood Club.
DISTRICT 8 ZONE
The boundary of District 8 includes:
Areas between Coursey Boulevard and Airline Highway and South Sherwood Forest Boulevard to the West
Old Jefferson/Tiger Bend to the South
O'Neal Lane to the East
South Old Hammond Highway to the North
View the District 8 Map (PDF).


LEGISLATIVE AIDE
Contact Legislative Aide Deanna Goux at 225-389-5168, or email Deanna.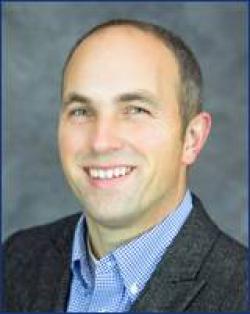 The Honorable Dwight Hudson
Metropolitan Council District 9
Dwight Hudson was elected to the Metro Council in 2016. District 9 is located in the southeast portion of East Baton Rouge Parish and is bordered on the east by the Amite River and Bayou Manchac and on the west by Pecue Lane, Jones Creek, and O'Neal Lane. The area is characterized by some of the parish's most well-established neighborhoods and is attractive to many families both young and old.

My wife and I are lifelong residents of East Baton Rouge Parish and are active members of Healing Place Church. We have a two-year-old daughter, Sarah, and a rescue dog named Lagniappe or "Yap" for short. After graduating from Central High School, I went on to earn a Bachelors Degree in Criminal Justice from Southeastern Louisiana University. I work as a Realtor with Emerge Properties of Louisiana and currently serve as the Vice President of the Jones Creek Area Business Association.

The District 9 area is home to some of East Baton Rouge Parish's most well-established neighborhoods. The friendly neighbors, great local businesses and vibrant faith community of this area are what makes it so exceptional. I look forward to serving you and helping to make it an even better place to call home. If I can ever be of assistance to you then please don't hesitate to give our office a call.

Mrs. Liz Alch is the Legislative Assistant for District 9.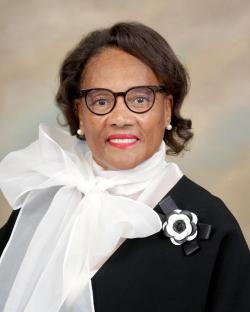 The Honorable Carolyn Coleman
Metropolitan Council District 10
Profile Pending.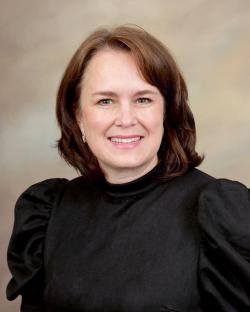 The Honorable Laurie Adams
Metropolitan Council District 11
Profile Pending.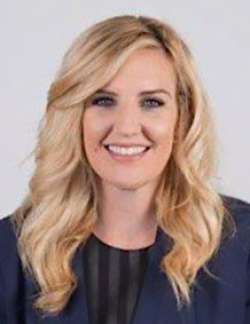 The Honorable Jennifer Racca
Metropolitan Council District 12
Profile Pending.