Altitudes Newsletter April 2023
BTR has monumental news. Beginning June 1, Baton Rouge Metro Airport will offer daily nonstops on American Airlines to Washington, D.C.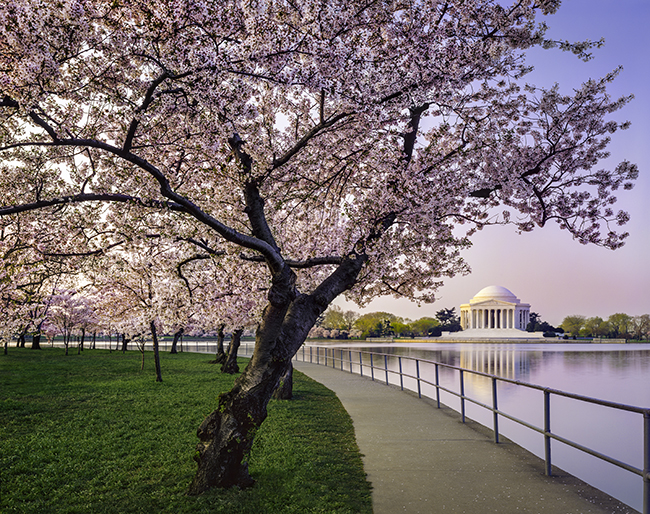 Getting from our state capital to our nation's capital is more convenient than ever!
No other destination offers more awe-inspiring attractions and collections than Washington, D.C.
Each year, millions visit and explore the city's never-ending variety of national treasures and natural wonders — not to mention its vibrant nightlife and world-class cuisine.
With so much to see and do, it can be daunting to decide where to begin. So, here are a few must-sees that should be on everyone's list:
The National Mall: Around the impressive reflecting pool (where Forrest dove in with Jenny!), you'll find marvelous memorials of marble and stone honoring Lincoln, Washington, Martin Luther King, Jr., Vietnam veterans and many others.
The Smithsonian Museums: From the Spirit of Saint Louis to the Declaration of Independence, from past president's pajamas to Dorothy's ruby slippers, the 20 museums and galleries, plus the National Zoological Park, comprise the world's largest and most fascinating collection of contemporary and historical art and artifacts.
The White House: The home of the president remains one of America's top tourist attractions. While you're at it, you can tour other legendary buildings like the Library of Congress, the Pentagon or the U.S. Capitol.

Georgetown: D.C.'s most famous neighborhood is an eclectic mix of centuries-old architecture and cobblestone streets offering great boutiques and bistros, galleries and ghostly tours.
The Gardens: Amid cathedrals and castles, D.C.'s beautifully-landscaped gardens and arboretums are a natural choice for visitors year 'round.
The maiden flight for D.C. departs BTR at 5:42 AM and arrives at 9:20 AM. Returning flights depart D.C. at 7:52 PM and arrive at BTR at 9:41 PM. For additional flight info or to book a flight, visit www.aa.com.

Being ON TIME … It Matters!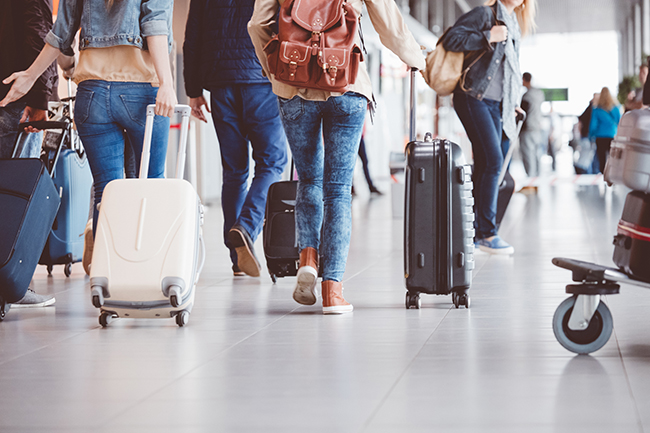 At the Baton Rouge Metropolitan Airport, we understand how important it is for you to get in the air … on time! The BTR airlines strive to make sure all flights depart punctually, so passengers can have a stress-free and enjoyable travel experience.
BTR is proud to provide travelers with one of the best on-time records and lowest cancellation rates in the country.
The Baton Rouge Metropolitan Airport is an ON-TIME leader.
The airport's on-time departures were at 85.27% last year, significantly higher than the national average of 78.62% in 2022.
The percentage of flights canceled at BTR in 2022 was 1.69%, lower than the 2022 national average of 2.47%.
To help ensure your departure is on time, here are some tips.
While flight delays can be attributed to airline procedures, there are ways you can take punctuality into your own hands when traveling!
Book your flight as far in advance as possible. The earlier you book, the better chances you have of getting a good seat and not having to pay extra for it.
Arrive at the airport early. Don't wait until the last minute to get ready for your trip; arrive at least an hour before your flight leaves, so that there's plenty of time for check-in and security screening. If possible, try to arrive two hours before departure so that there's no chance of missing it!
Check in online beforehand if possible; this will save time when checking bags at the counter since they won't need any additional information from passengers (such as addresses). It also lets them know exactly what items are coming through security with each passenger rather than having them search through their belongings one by one — which can cause delays if lines back up too much behind those waiting their turn!
The Passenger Boom at BTR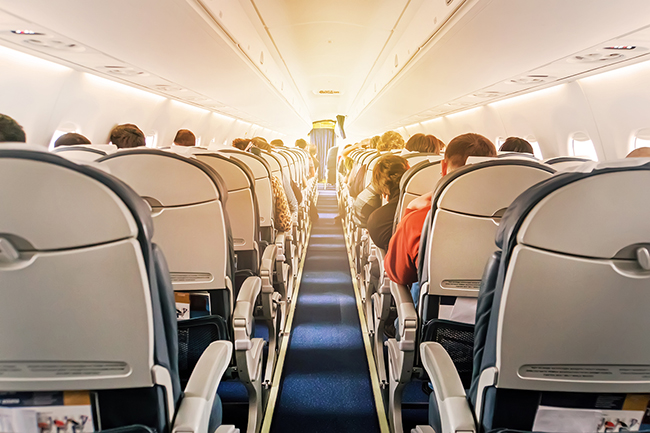 BTR has come a long way in the past year, overcoming the challenges of COVID-19 and positioning itself for growth in the future. Between managing the aftermath of the pandemic and airline industry challenges, a significant increase in passenger volume has occurred this year.
One of the key factors contributing to the growth in passenger volume at BTR is the addition of new flights and upgauges to larger aircraft. United and Delta have both increased their seating capacity at BTR through the use of larger, two-class aircraft. Delta has even added mainline Boeing 717s with 112 seats (coach and first class combined). All of American Airlines' flights at BTR currently utilize larger, dual-class regional jets. Likely to boost numbers even more is the addition of nonstop service to Washington, D.C. (DCA), coming June 1 on American Airlines.
According to recent data, the total passenger volume for BTR this March was 62,696 passengers. This marks:
A 19.78% increase compared to March 2022.
A 19.11% year-to-date increase through March, which is 91% of the 2019 pre-pandemic volume for the same period.

The increase in passenger volume at BTR helps facilitate growth in jobs and economic activity, sustaining BTR's annual economic impact of $1.1 billion and nearly 4,500 direct and indirect jobs. Additionally, the increase in passenger volume contributes to revenue growth for BTR, which operates as an enterprise fund and generates its own revenues for operations as opposed to using local tax dollars. Revenue growth can assist in infrastructure and equipment upgrades to improve the overall airport experience for passengers and employees.
The passenger boom is great for Baton Rouge residents, too! With more flights and seating capacity, residents have more options when it comes to traveling for business or pleasure!

It's clear that the airport will play an even more important role in the Baton Rouge community, providing essential services and driving economic growth.
A big Thank You to our passengers. Community support makes a difference.