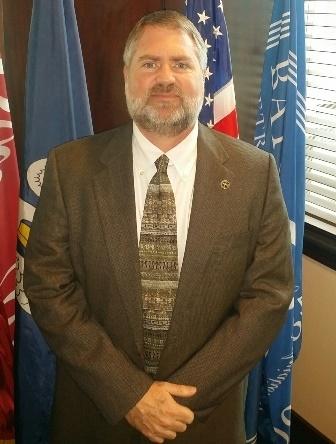 In my first full year as Interim Director of Aviation at the Baton Rouge Metro Airport (BTR), I can report that BTR finished 2017 with solid financial and operational integrity. Our passenger enplanements were up 4% with a total of 775,408 passengers, maintaining BTR's position as the second largest airport in the State and upper Gulf Coast region. Fares were down 3% and seating capacity was up over 6% year-over-year. The airport was also pleased to be recognized by Airports Council International – North America (ACI-NA) with the 2017 Inclusion Champion Award in the small-hub airport category for commitment to diversity of new business, workforce inclusion, and professional development.
BTR is a major economic engine for the Baton Rouge area with a $1.1 billion annual economic impact supported by 4,500 jobs. In 2017, the airport had 7 construction projects at a value of $24 million that generated 448 jobs. In 2018, 10 projects are planned with a value of $23 million and 440 jobs.
The airline seating capacity growth at BTR is due to aircraft upgauges by American, Delta, and United. Most BTR flights are now operated with larger, dual-class regional jets or mainline aircraft. More seats improves availability of all fare classes, provides first class and premium economy seating options, and expands group travel availability. Community support for this additional service is critical in sustaining and expanding flights at BTR. No single factor influences the future of air service at the airport more than fully supporting existing service with high load factors (% of seats filled) to show the airlines that additional service is warranted. Put simply, airlines follow passengers.
Representatives from the Baton Rouge Metro Airport met with 14 airlines in 2017 in pursuit of additional air service. The airport will continue to aggressively pursue new opportunities in 2018. Industry consolidation has resulted in four airlines controlling 86% of the domestic airline seating capacity, but three of those carriers serve BTR. The "Big Three" industry label for American, Delta, and United represents the fact that these are the only truly global U.S. airlines. Their service from Baton Rouge to destinations worldwide is vital to economic development, allowing travelers to reach Baton Rouge from anywhere in the world.
BTR will continue to pursue diversified sources of non-airline revenue to maintain the airport's status as a self-sustaining enterprise fund that does not receive any local tax dollars. And the airport will continue to be a partner to the community. BTR has major sponsorship programs in place with LSU and Southern University. The airport is also involved in many other community activities, including the ARC Baton Rouge Plane Pull and Wings for Autism. The BTR Charity Golf Classic raised $10,000 for Habitat for Humanity of Greater Baton Rouge in 2017. We are Baton Rouge's airport.
Thank you for flying local and supporting BTR.
Best Regards,
Ralph Hennessy
Interim Director of Aviation
The Assistant Airport Director at the Baton Rouge Metro Airport (BTR) for the past 15 years, Ralph Hennessy took over the controls as the Interim Director after the retirement of Anthony Marino at the end of 2016. The Baton Rouge Metro Council, which acts as the Airport Authority, voted to appoint Hennessy Interim Director. In addition to his 15 years as Assistant Director at the Baton Rouge Metro Airport, Mr. Hennessy was the Operations Manager at Louis Armstrong New Orleans Airport for 7 years. A native of St. Francisville and graduate of West Feliciana High, Hennessy has a B.S. Degree in Professional Aviation from Louisiana Tech. He and his wife, DeAnn have been married for 23 years and have two children, Grace and Drew.